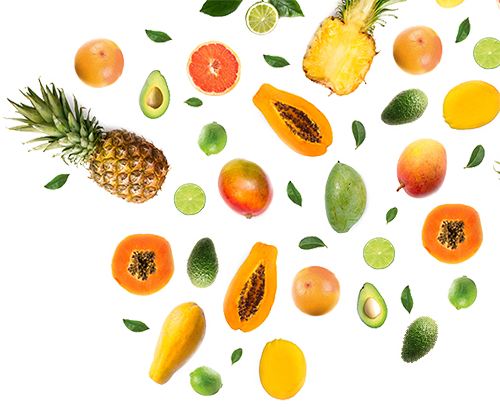 Our process

We have the products you need
Hoofdman-Roodzant offers you a wide range of the best products! Thanks to years of experience and good relationships with our suppliers, we are able to coordinate supply with demand optimally. We know the market requirements in respect of the quality, dimensions, packaging and appearance of products.

Products are inspected extensively and independently
Products are stored and transported at the right temperature in order to offer the best quality. After arrival at the warehouse, all products are first checked very carefully by our own quality control experts and registered in our quality control system (QC one). Finally, the products are inspected again by an independent institution, the Quality Control Bureau (KCB).

We provide all the necessary export documentation.
For export to Russia, it is of the utmost importance that all documentation and labelling meets strict conditions. Thanks to years of experience in this field, we take perfect care of this for you so that your products arrive at their destination without delay.
Mission & Vision

Large network

Premium brands

In-house production
Mission & Vision
Hoofdman Roodzant believes in a short chain and operating on a demand-driven basis! We hold no stock, because everything we sell is FRESH! Thanks to our reliable network of growers and suppliers, we can draw on a large source of products every day. We supply according to client demand.

Large network
Thanks in part to being active on the market for many years and excellent contacts, we have established a large international network of partners who serve and provide the Russian market with the best possible products together with us. Partners on which we can build and who want to improve every day, every season, to provide consumers with a good product.

Premium brands
Thanks to our knowledge of the Russian market, we know what is required. An important aspect of this is the demand for premium products and brands. Examples include: Pineapples By Air, Mango By Air and Ready To Eat Avocados.







In-house production
To be of strategic significance, Hoofdman-Roodzant has very close ties with Innofruit, an investment instrument affiliated with the company. There are 2 specific production projects underway at the moment, South Africa and Macedonia. Products are cultivated here as needed and according to demand from the market. Grapes are produced in South Africa, while the focus in Macedonia is on vegetable production.

Quality

Facilities

History
Quality
Quality is our top priority and since we hold no stock and keep chains short, we are able to achieve this every day.

Facilities
We carry out virtually all logistics activities at our site in Barendrecht in the Netherlands thanks to a good partnership with Fresh Pack Logistics. They are responsible for all our logistics activities. This methodology ensures the activities comply with all required certification (HACCP, BRC/IFS). Quality control is carried out by our own QC team using the QC One module. We are therefore able to provide our suppliers and clients with a customised quality assurance report anywhere, any time.

History
Hoofdman Roodzant is known as one of the leading exporters of fruit and vegetables to Russia. Our wonderful, originally family-run business, was founded at the end of the Seventies. We started exporting to Russia at the start of the Nineties and developed into one of the biggest players on the Dutch market. Over the years, Hoofdman Roodzant has experienced many tumultuous years, the Russian financial crisis of 1998, the import boycott of 2011 in the wake of the E.coli scare, and naturally, the most recent Russian boycott of imported European fruit and vegetables of mid-2014. Many quit the market, but we persevered. Thanks to our knowledge of the market, we are now able to make a difference for many producers worldwide. We position ourselves as a market specialist and a reliable partner in a complex market. We do all this with a small, enthusiastic team of national and international employees.

Working for Hoofdman-Roodzant
Speculative applications | 40 p/w
If you would like to work for Hoofdman-Roodzant, but there is no suitable vacancy advertised, feel free to send us a speculative application. It is important to state what kind of work you are seeking, where your interests lie, and your motivation for wanting to work for Hoofdman-Roodzant. We will retain your details in the event a role that matches your profile becomes available.